Our Comms Committee is currently working on a nationwide frequency band plan that will allow the PRC to get communications out to all members of the club in an efficient and reliable manner. Be it HF, SSB, Digital or CW, VHF or UHF. We want to make sure that when needed, we are capable of communicating with all members in as efficient a manner as possible and make sure all members are passed needed information as quickly as possible.
As soon as the members of the comms committee have come up with this plan it will be posted here, and we will begin nationwide nets to test its efficiency and be able to make any changes needed to improve connections to all members.
The Comms committee also acquired the club-oriented new Vanity club call sign for us K1PRC. The FCC issued the Call sign KK7JBP to the club. Which is not only a mouthful but pretty heavy on the CW scale.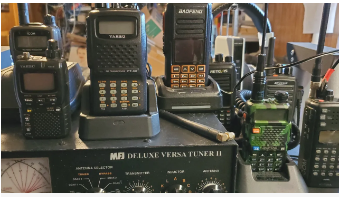 Our Committee
Chair
Members
KB3FRL – Don Rees
KI5YZW – Jackie Eastom
KY4YJ – Wade Vargo
KJ5BHJ – Doug Brown